Rethinking Your Retirement Strategies in 2024
key SECURE 2.0 UPDATES from redw wealth advisors
Recent updates to the SECURE Act 2.0 will start impacting individuals and businesses alike in 2024, so the time to prepare is NOW. But with more than 100 new provisions made to savings plans, where do you start?
In two information-packed, 30-minute webinars, the Retirement Planning professionals at REDW Wealth have focused on what the changes may mean for both Individuals and Businesses—and how to make the most of them.
Watch one or both sessions presented by Christine Papelian, Senior Financial Planning Manager, and Robert Elzholz, Wealth Management Principal, and download their presentation slides to learn some helpful strategies for preparing for the future.
SECURE 2.0 for Individuals: Rethinking Your Savings Strategies in 2024
November 7, 2023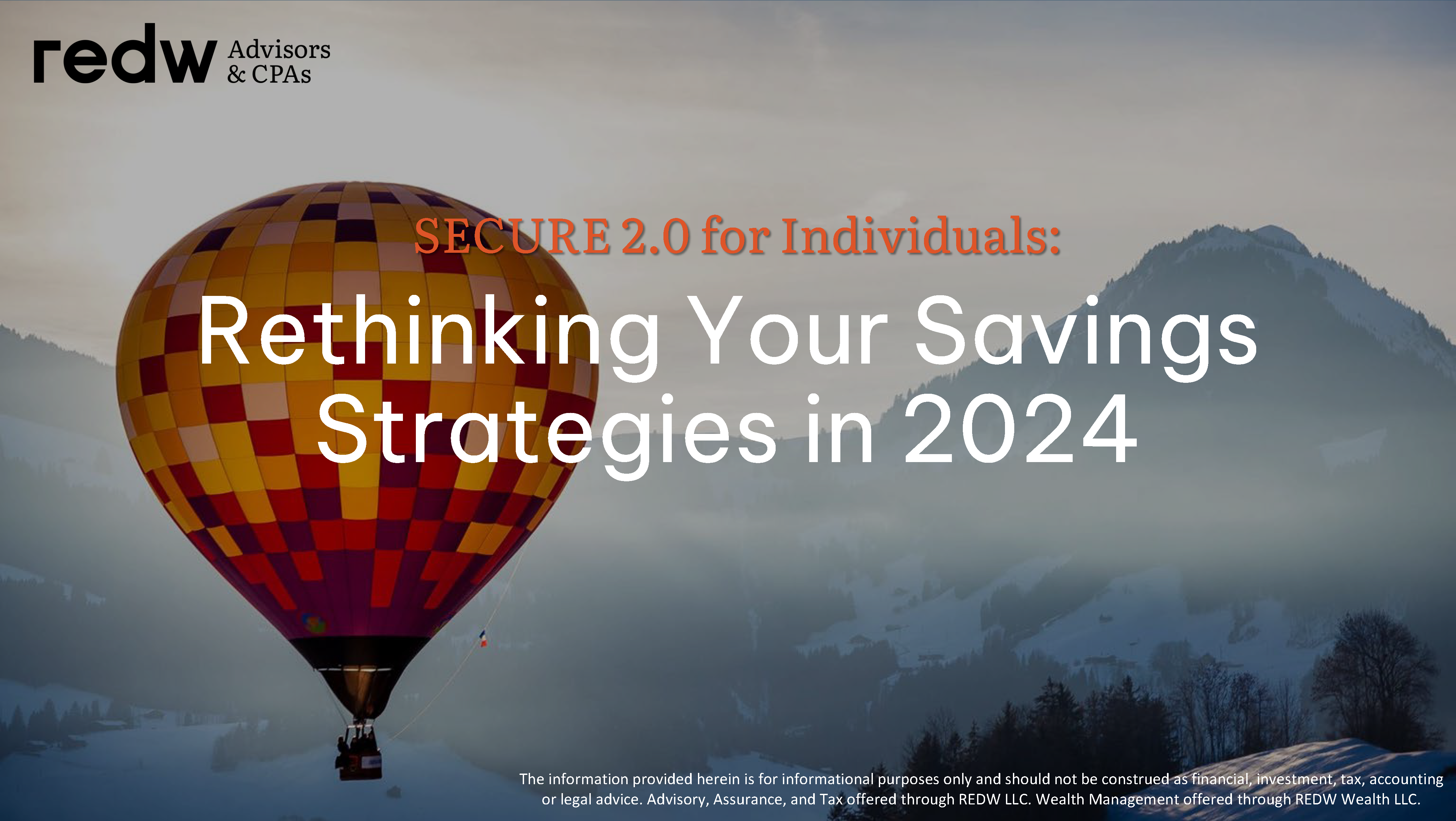 SECURE 2.0 for Business: Rethinking Sponsored Retirement Plans in 2024
Recording and presentation slides will be made available November 10, 2023.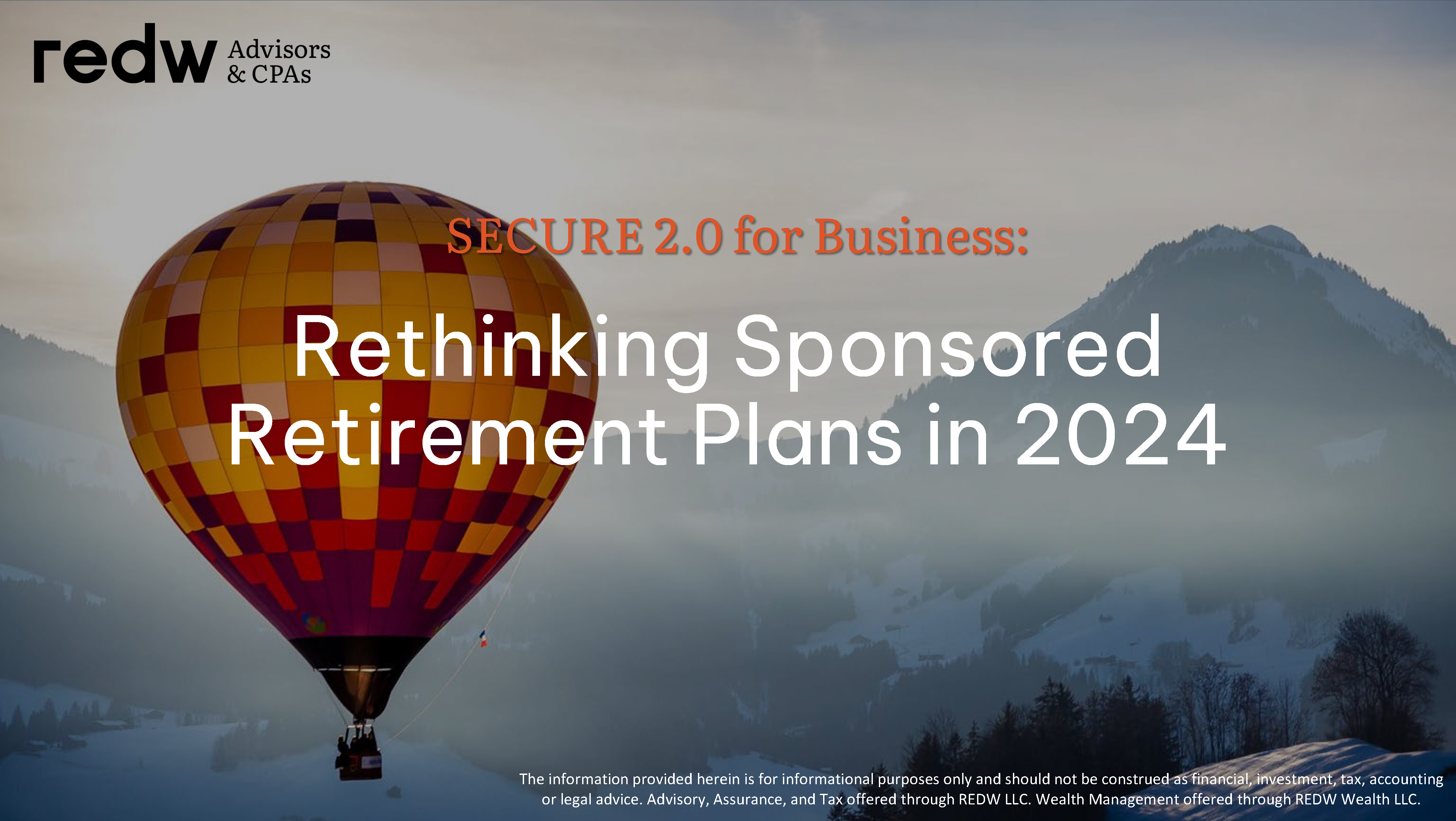 SECURE 2.0: What Made It Through?
For a deeper dive into the SECURE Act 2.0 presented by Christine Papelian and Robert Elzholz back in January 2023, click below:
Adherence to our fiduciary duty is not a guarantee of client satisfaction or any particular outcome. Not all services will be appropriate or necessary for all clients, and the potential value and benefit of the advisor's services will vary based upon a variety of factors, such as the client's investment, tax, and financial circumstances and overall objectives. The effectiveness and potential success of the firm's investment services depends on a variety of factors, including but not limited to the overall level of client assets and contribution and withdrawal rates, timing and manner of implementation, and market conditions. Low cost investments reflect the firm's fiduciary requirement to seek best execution in client securities transactions but does not guarantee that the lowest overall cost (including transaction fees and commissions and pooled vehicle expense ratios) will be attained in all instances. Neither personalized nor tailored services should be construed as a guarantee of a particular outcome. Past performance does not guarantee future results. All investing comes with risk, including risk of loss. Advisory services are provided by REDW Wealth LLC. Tax and accounting services are provided by REDW LLC.
Christine Papelian, CFP®, CWS®, CDFA®, EA
Senior Financial Planning Manager
Robert Elzholz, CFP®, CRPC®, AIF®, AAMS®
Wealth Management Principal